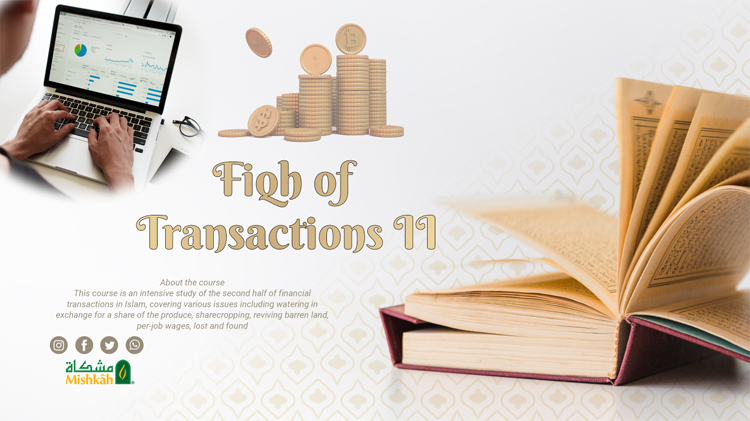 About the course
This course is an intensive study of the second half of financial transactions in Islam, covering various issues including watering in exchange for a share of the produce, sharecropping, reviving barren land, per-job wages, lost and found property, foundlings, prize money, leasing and hiring, the right of pre-emption, endowments, gifts, and more.
Course details
The main text focuses on the opinions and evidence of the Hanbali Madhab. In addition, attention will be given to all the various opinions across the major Madhahib (legal schools of thought), particularly on major issues.(3 credits)
About the Instructor(s)
Dr. Alrahawan is Mishkah University's Dean of Academic Affairs for the English department, and teaches courses in Fiqh, Hadith and Quran Sciences. He was instrumental in founding the university's undergraduate Islamic Studies program in English. In addition he has an intensive history of scholarship at one of the oldest institutions in the world, Al-Azhar University. At the age of 21, he obtained his B.A. in Islamic studies from Al-Azhar University, earning the highest score at the Faculty of Languages and Translation. He gained his M.A. in 2002 and his PhD in 2007 at Al-Azhar, both in the field of Hadith Sciences. In addition to teaching at Mishkah, he continues to train local and international students at Al-Azhar University. Dr. Rahawan specializes in Hadith Sciences, Jurisprudence and Criticism, Quran Science and Shafi'i jurisprudence.