The knowledge and skills you have acquired at other institutions can help you get ahead at Mishkah as transfer students. Not only can you earn transfer credits for relevant coursework, but you can also earn credits by testing out of subjects.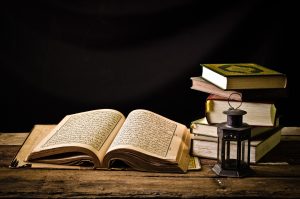 To transfer credits from another institution please follow the steps here. You must also submit the following documents to the Office of Student Support:
An official transcript from the institution you are currently attending and any other institution(s) previously attended. Credits cannot be transferred without copies of official transcripts
Copies of course outlines for the courses you wish to transfer.
Certified translations of documents if original materials are not in English and you are enrolling in the English program. Materials must be translated into Arabic for enrollment in the Arabic program.
Advanced Standing Examinations
If you have already gained fundamental knowledge of subjects offered at the University, you may be permitted to take Advanced Standing Examinations in specific courses which, if passed with satisfactory grades, will enable you to receive degree credit. You can gain a maximum of 15 hours through Advanced Standing Examinations.
Requests for permission to take such examinations are made to the chair of the department or the Dean and there is a fee of $50.
While the University does not evaluate experiential learning portfolios, credit may be awarded for non-traditional educational programs after the completion of an appropriate advanced standing examination. Discretion for giving such an examination belongs to the individual academic department.
For complete guidelines on credit transfer policies, advanced standing examinations, and experiential learning please refer to the Academic Guide.