English Faculty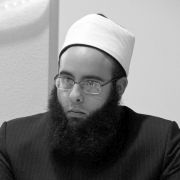 Ahmed Khater, M.Th
B.A from the University of California, Berkeley with a B.A. in legal studies, B.A. from Al-Azhar University in Islamic sciences and Arabic language
M.A. from the Graduate Theological Union in Berkeley, M.A. in Islamic studies from the Islamic University of Minnesota
Subjects: Fiqh of Worship I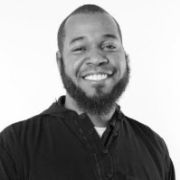 Gyasi Mckinzie, M.Th
Associate Director for Marketing and Outreach, US Southwest Region, Helping Hands for Relief and Development Instructor, Al-Kauther Institute
Masters in Theological Studies, Vanderbilt University B.A., Faculty of Dawah and Usool ul Deen, University of Medina
Subjects: Manners
Haitham Barazanji, M.Th
Imam, Islamic Society of Pinellas County, Florida Masters in Theology in Islamic Studies, Graduate Theological Foundation
B.S. in Computer Science and Information Systems, Oklahoma State University
Subjects:  Aqeedah, Fiqh, Quranic Sciences. More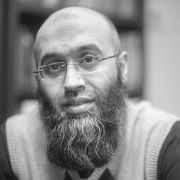 Haroon Baqai, DM
Principal, Al Huda School and Hifdh School, College Park, Md.
Founder, The Quran Institute
Quran Recitation Ijazah with Shaikh Mohammad Haqqan, Jeddah, Saudia Arabia
Doctorate in Management, University of Maryland
M.S in Management, University of Maryland
B.S. in Computer Science, University of Maryland
Subjects: Quran Tajweed and Memorization More
Hatem al-Haj, PhD
PhD in Sharia, Al-Jinan University, Lebanon
M.A. in Sharia, American Open University
Board Certification in Pediatrics by the American Board of Pediatrics.
M.B, CH.B, (Equivalent to M.D), Alexandria University Medical School
Subjects: Fiqh and Fundamentals of Fiqh  More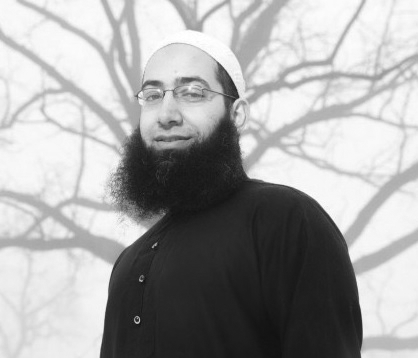 Mohammad
Elshinawy
A graduate of English Literature from Brooklyn College, NYC, Sh. Mohammad Elshinawy also Studied at the College of Hadith at the Islamic University of Madinah and Mishkah University. He has translated major works for the International Islamic Publishing House, the Assembly of Muslim Jurists of America, and Mishkah University. He is also serving as the Religious Director at the Islamic Education Center of Pennsylvania in Allentown, Pennsylvania and is a research scholar at Yaqeen Institute.
Muhammad Said Alrahawan, PhD
Professor of Hadith, Al-Azhar University
PhD in Hadith, Al-Azhar University
Subjects: Hadith and Quranic Sciences  More
Muhammad Salah, PhD
Religious Supervisor of Al-Huda TV
Ph.D in Islamic Studies, Graduate Theological Foundation
B.A. in Sharia, Al-Azhar University
Four Year Diploma, Muslim Arts and Arabic Calligraphy
Subjects: Dawah and its Means, Fiqh of Seerah More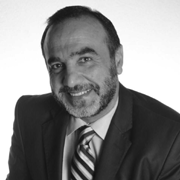 Muthanna AlKhaldi, PhD
Founder and CEO, Texas Arabic Academy
PhD in Quranic Arabic Linguistics, University of Baghdad
M.A Syntax of the Quran, Iraqi Islamic University
B.A in Arabic Language Studies
Subjects: Arabic   More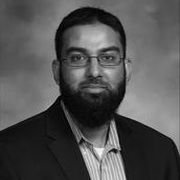 Mir Rizwan Ali, EdD
Imam and Religious Director, Islamic Center of Naperville
Doctorate in Educational Leadership, Creighton University
M.A in Curriculum and Instruction, St Xavier University
B.A. in Social Science with minor in Secondary Education, Benedictine University
B.A in Islamic Law (Sharia), Al-Azhar University
Subjects: Tazkiyah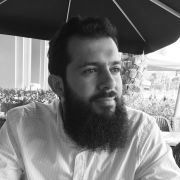 Rateb Marai, MA Candidate
Chaplain, New York Department of Corrections and Community Supervision
M.A Candidate in Jurisprudence, Al-Madinah International University, Malaysia
B.A. in Islamic Law, University of Madinah
A.A in Arabic Linguistics, University of Madinah
Subjects: Fiqh, Authority of Sunnah.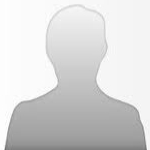 Ahmad Kobeisy, PhD
Director, Islamic Learning Foundation, College Point, NY
PhD in  Social Sciences, Maxwell School of Citizenship and Public Affairs
M.S. in Educational Psychology
B.S. in Islamic Studies
Subjects: History of the Islamic State and Aqeeda More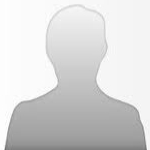 Sarah Sultan, MA
Therapist, United Methodist Family Services: Leland House, Centreville, VA.
M.A. in Mental Health Counseling, City University of New York, Brooklyn College
B.S. in Psychology and Biology, CUNY Macaulay Honors College
Subjects: Psychology. More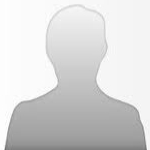 Zehra Hazratji
M.A in Fiqh Candidate, Medinah International University
B.A. in Shari'a, Al-Azhar University
B.A in Islamic Studies, Mount Holyoke College, Massachusetts
Subjects: Introduction to Islamic Culture. More