Undergraduate Studies
Leading faculty. Cutting edge technology. Life changing knowledge. Incredible opportunities await you at Mishkah where you will benefit from our definitive online Islamic academic program.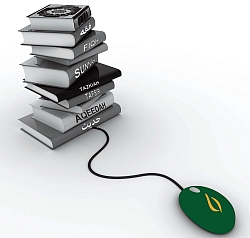 Mishkah University offers Associate and Bachelor's degrees in Islamic Studies in English and in Arabic.
Students pursuing an undergraduate degree require the equivalent of a high school diploma to enroll.
High School Students, who are at least in their junior year of school are also eligible to apply and take courses, which will be applied towards their undergraduate degree.
Students may transfer courses from other recognized institutions.
Students can pursue different career options with a degree from Mishkah.